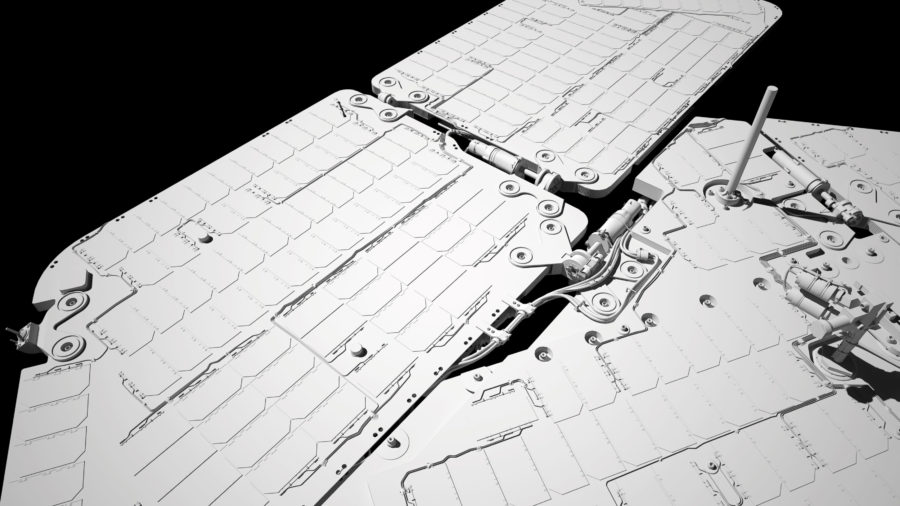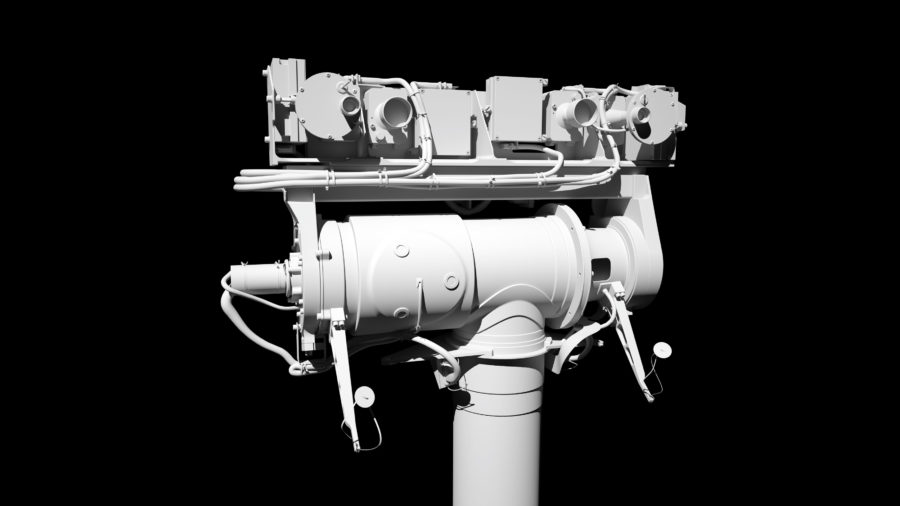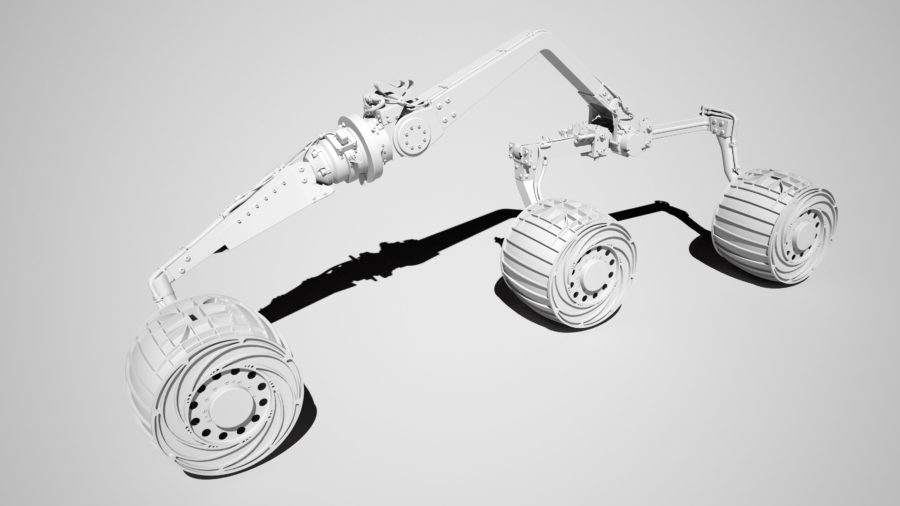 Mars Rover - Rhinoceros 3D untextured version
Mars Rover - Rhinoceros 3D untextured version
This is the untextured version of the Mars Rover 3D model - it only contains geometries.
MODEL DETAILS
4,779 polusurfaces
1,078 surfaces
3,707 block instances for storage and memory optimization
51 layers of objects
Objects are separated in colored layers and grouped, so that they can be isolated separately.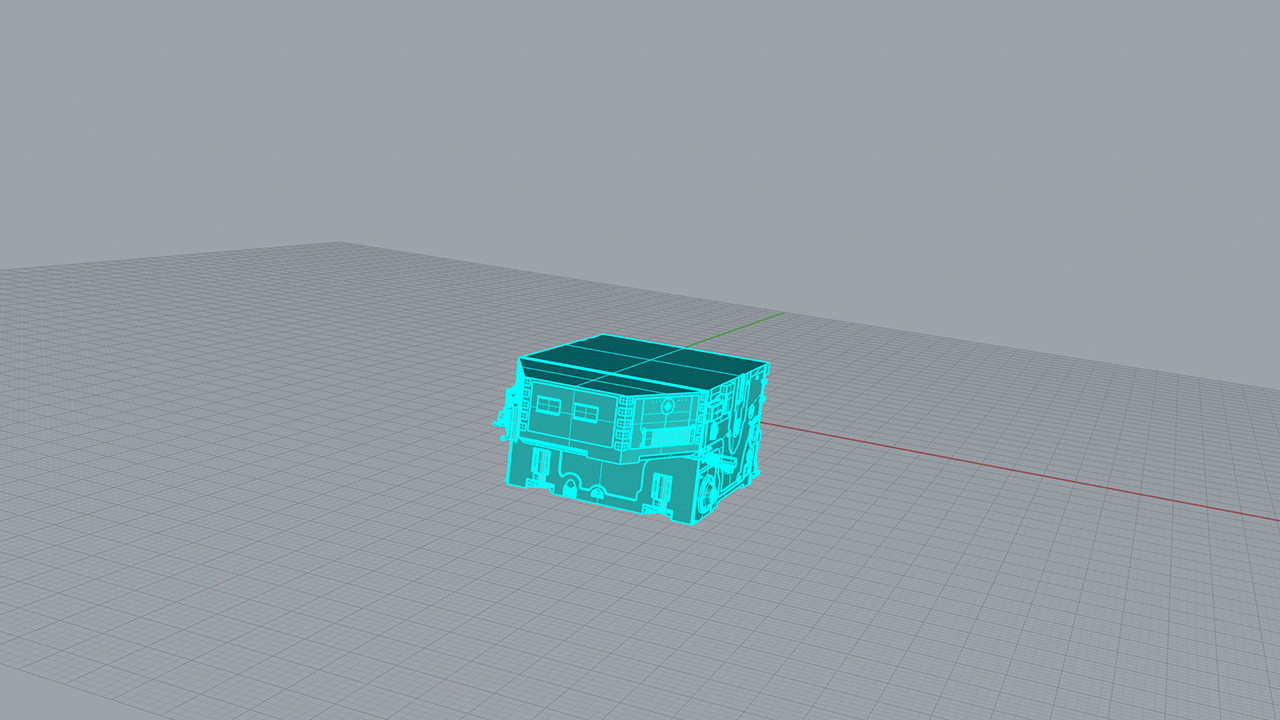 FILE / REQUIREMENT DETAILS
716Mb Filesize / 386Mb Small version / 131Mb Zipped
Requires Rhino 5 (or higher)
SAMPLE MESH / RENDER DETAILS
27,186,111 triangles (Jagged & faster)
66,314,064 triangles (Smooth & slower)
1:16:33 on i5/8400 @2.8Ghz, 16Gb RAM @ 1920x1080, Antialiasing 10x, Skylight, Smooth & slower mesh settings
GALLERY
Here is a sample of what to expect from the Mars Rover 3D - Rhino untextured version. The isocurves are shown to showcase optimization and model quality.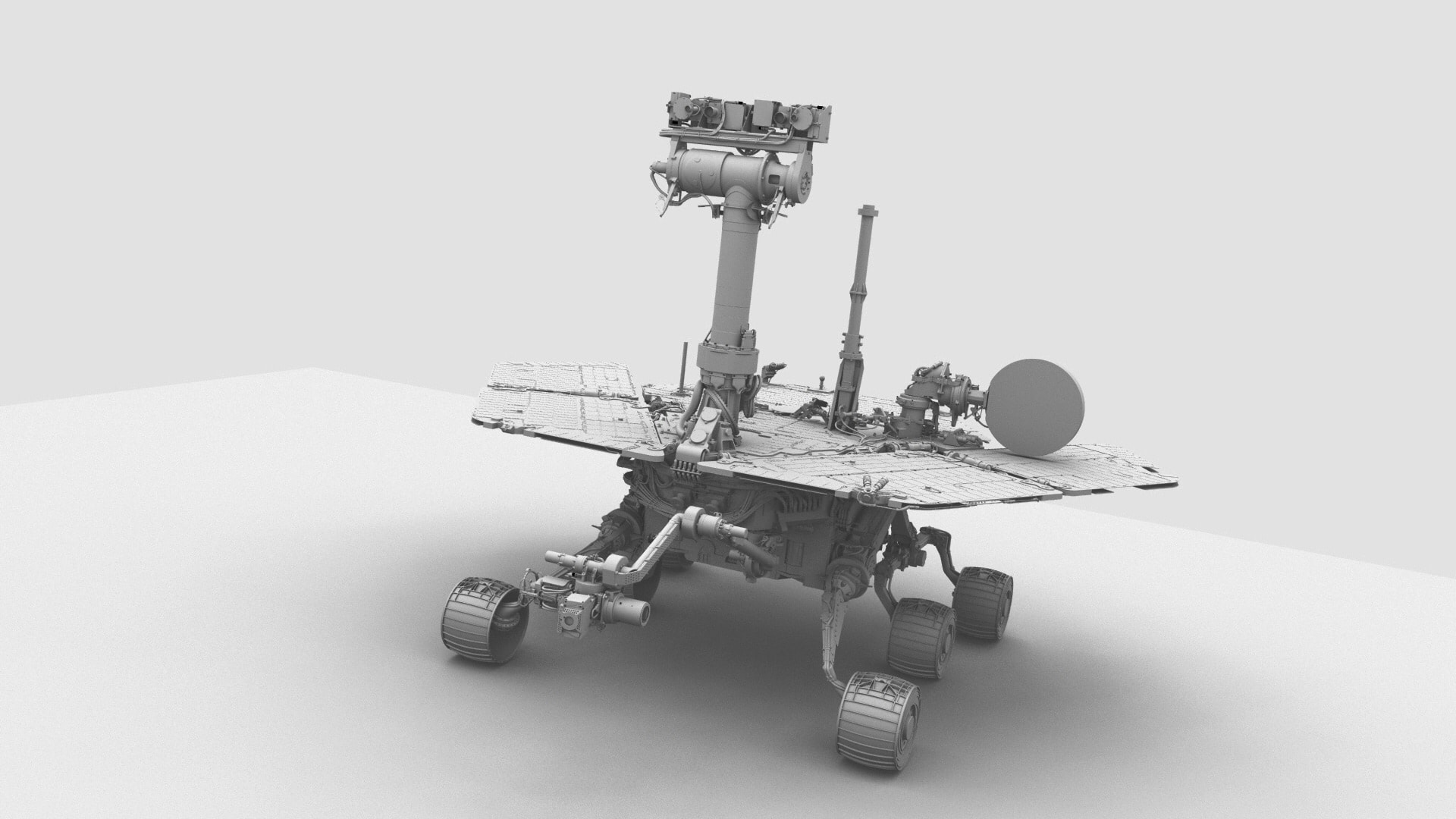 The Mars Rover 3D - front view render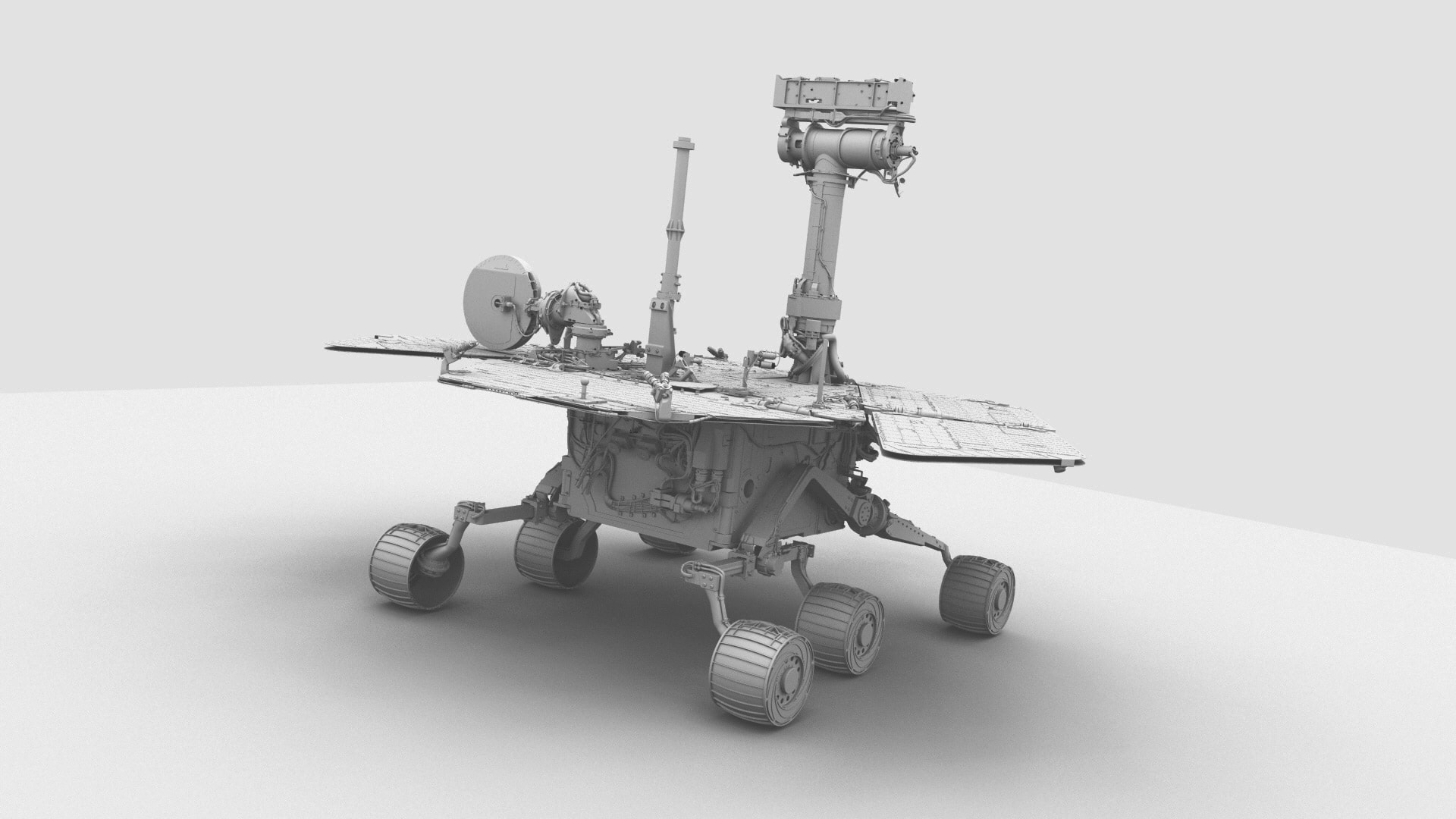 The Mars Rover 3D - rear view render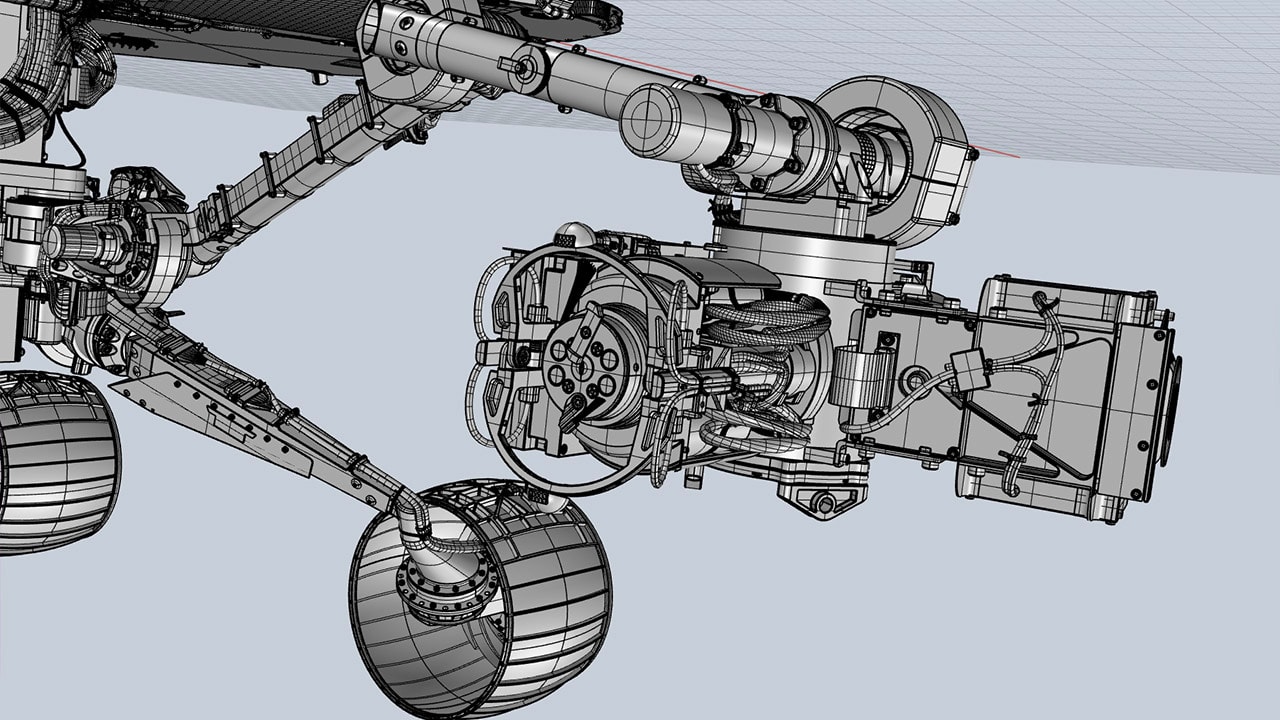 Close-up of the Mars Rover robotic arm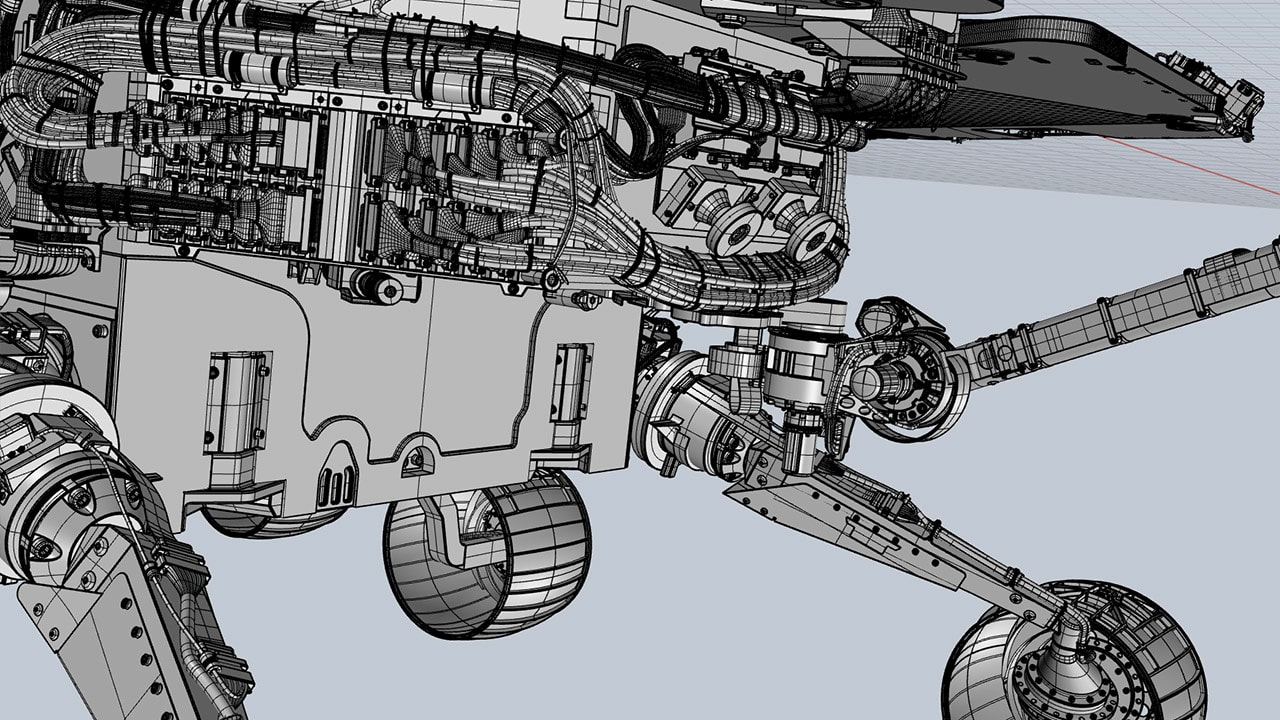 Close-up of the Mars Rover body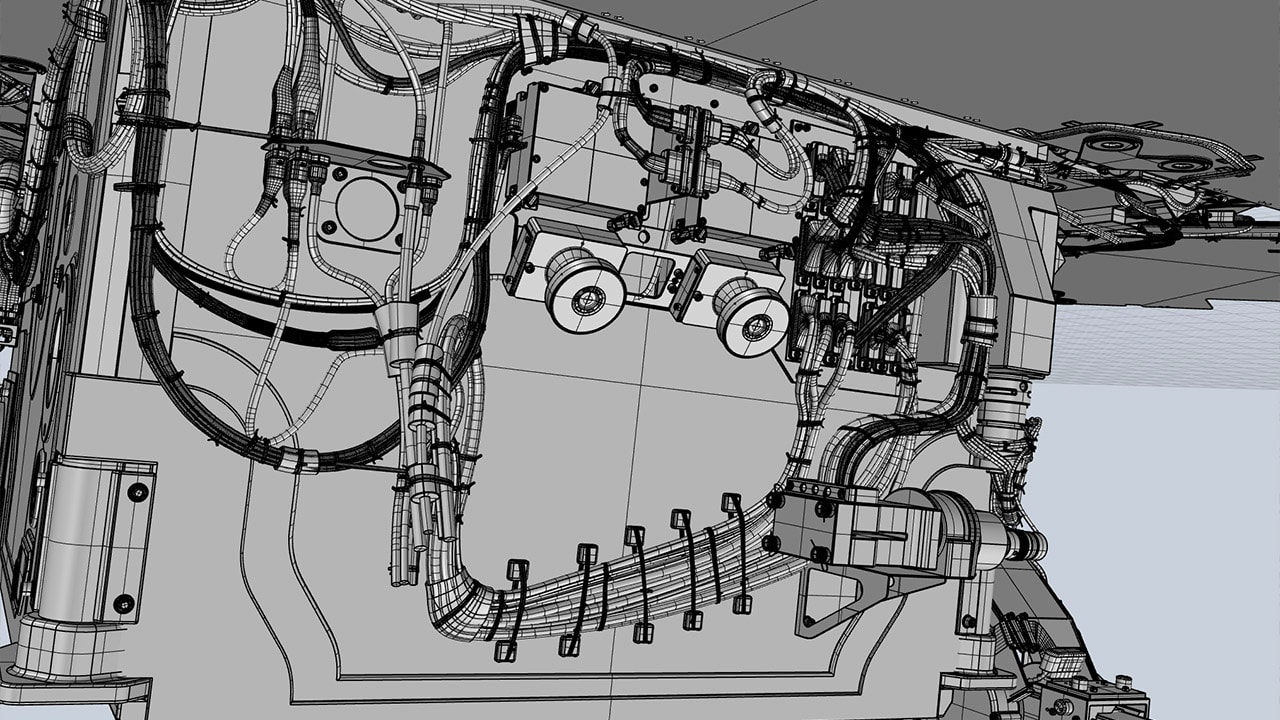 Close-up of the Mars Rover rear body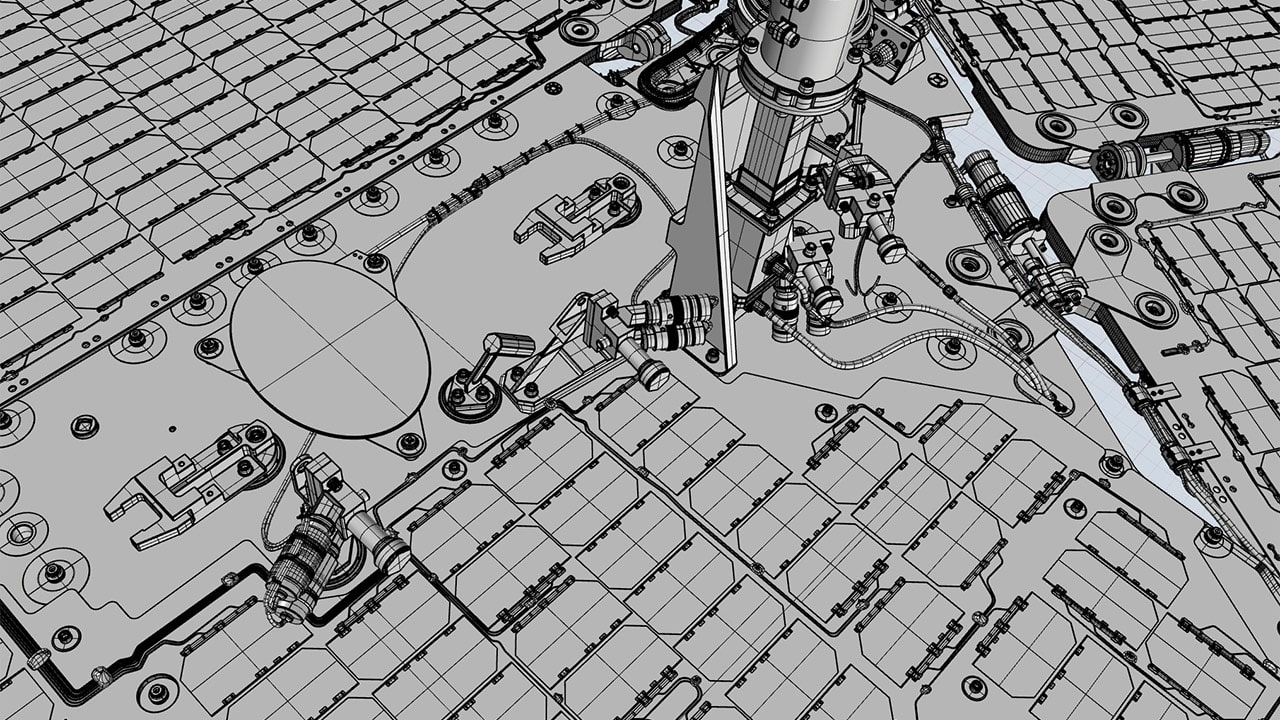 Close-up of the Mars Rover wings with solar panels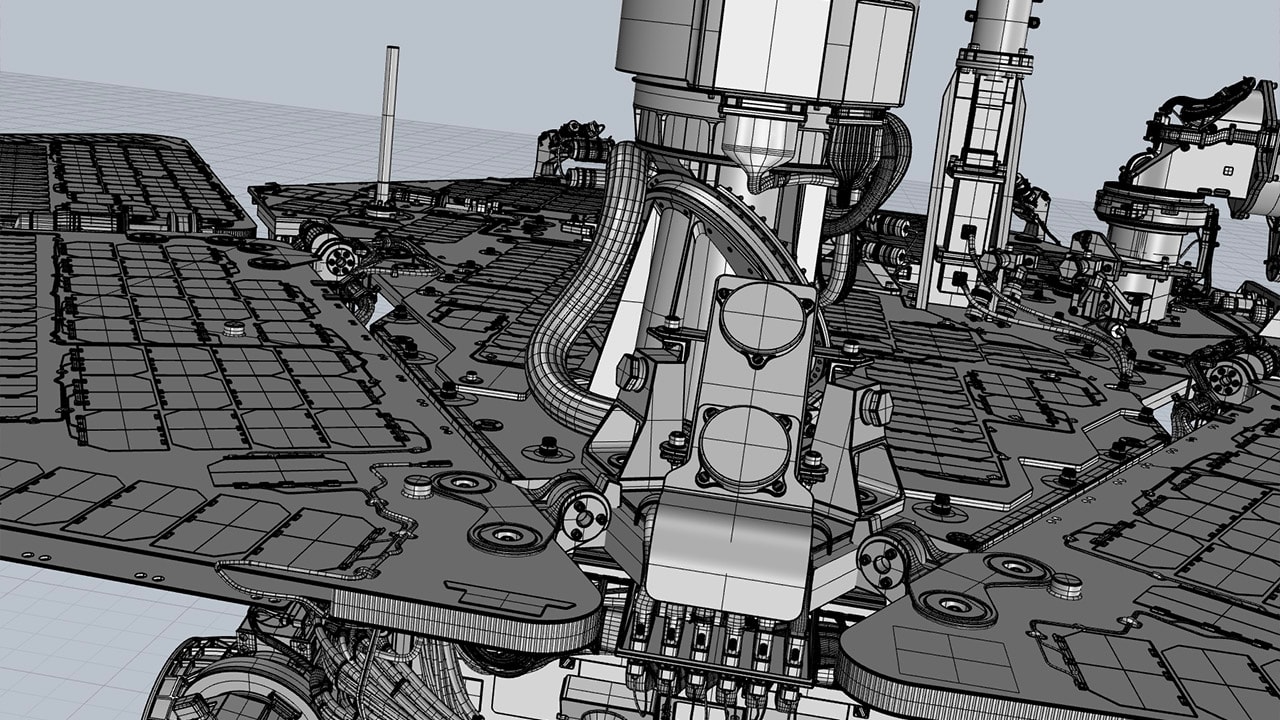 Close-up of the Mars Rover magnet array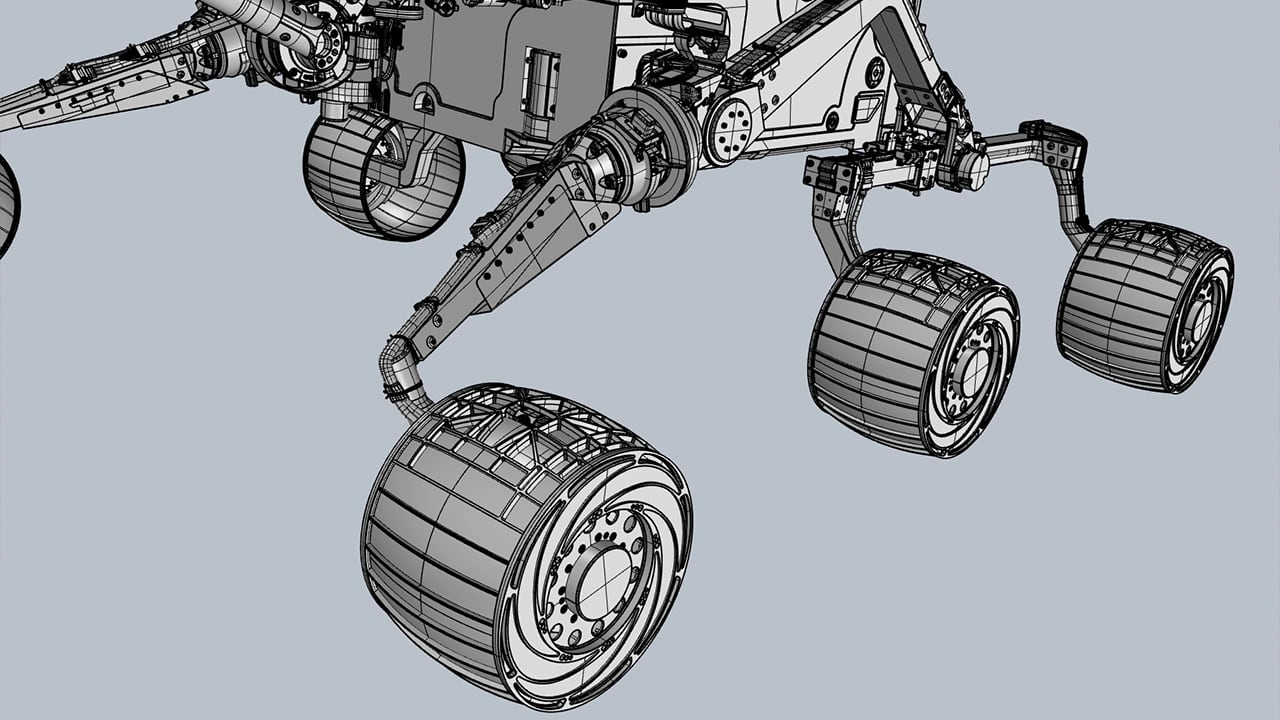 Close-up of the Mars Rover rocker-bogie system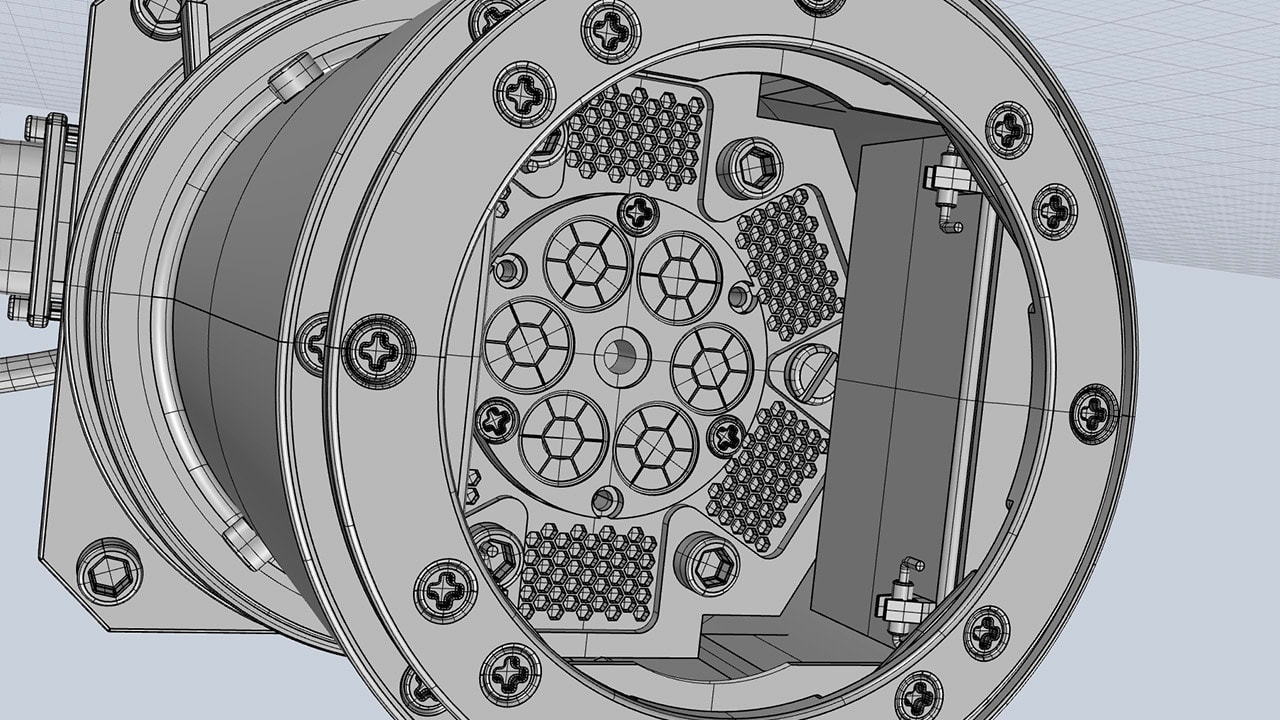 Detail of the Mars Rover Alpha Particle X-ray Spectrometer (APXS)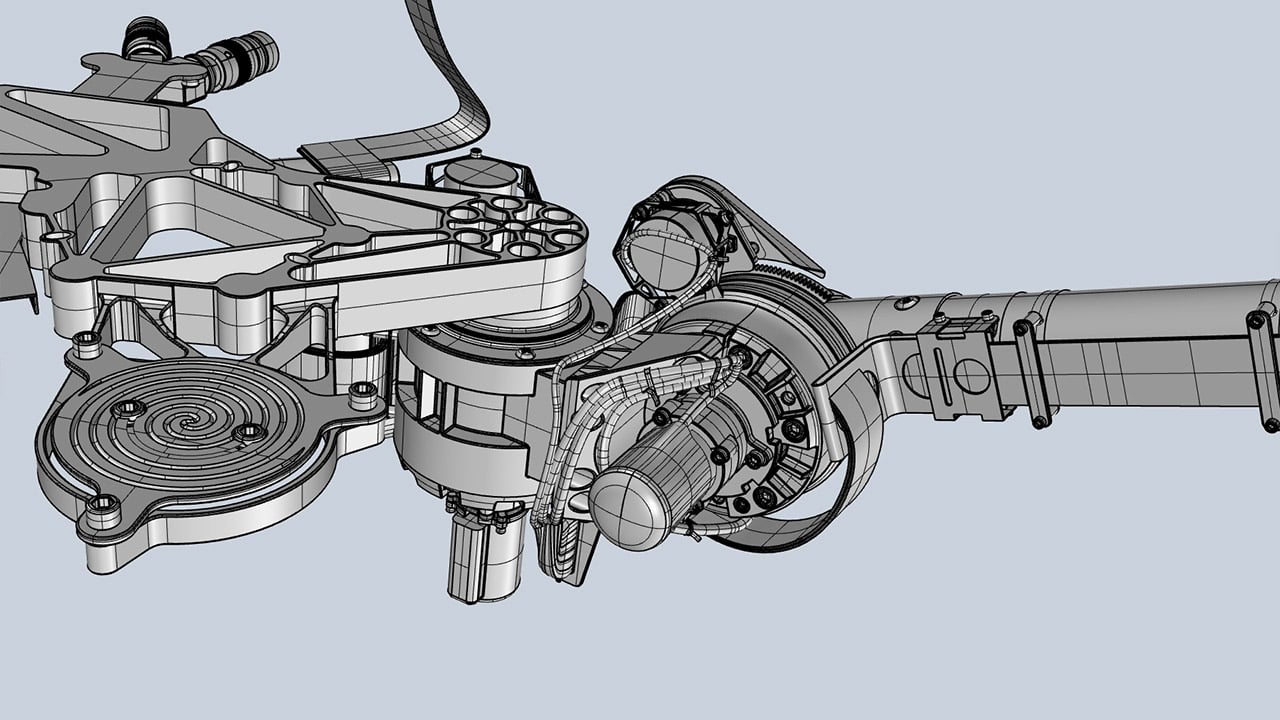 Detail of the Mars Rover Instrument Deployment Device (IDD)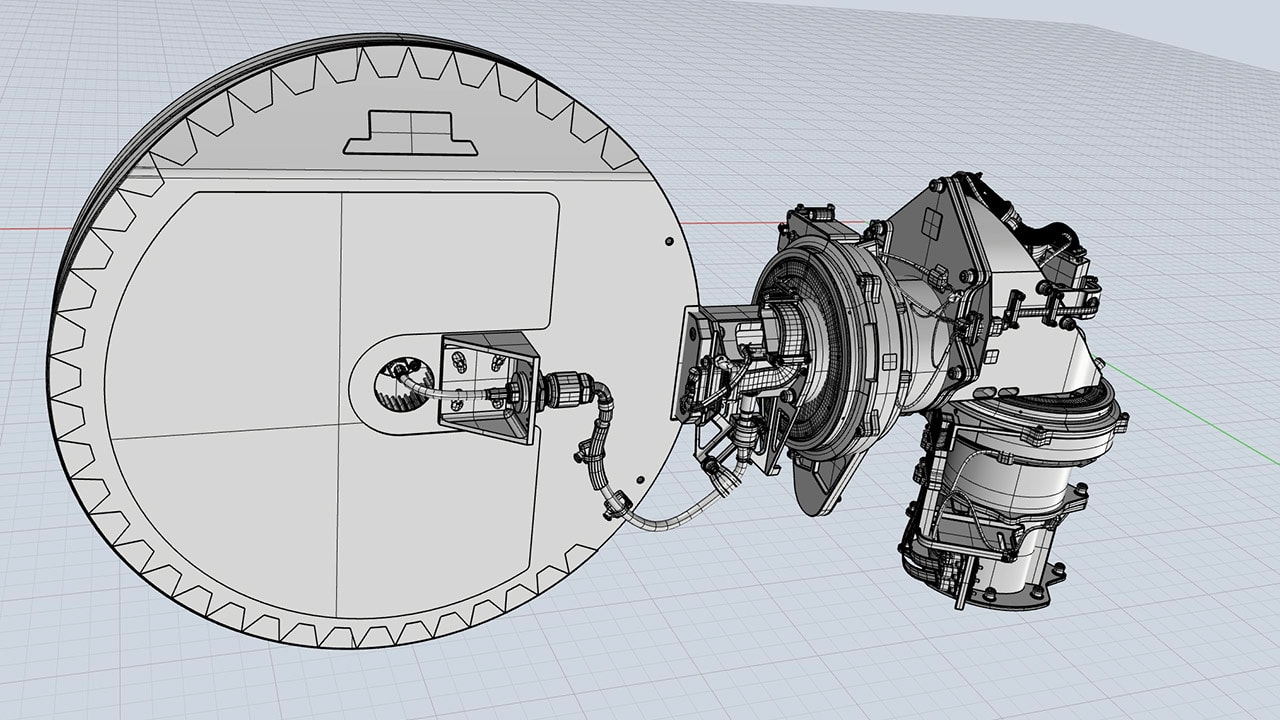 Detail of the Mars Rover High Gain Antenna (HGA)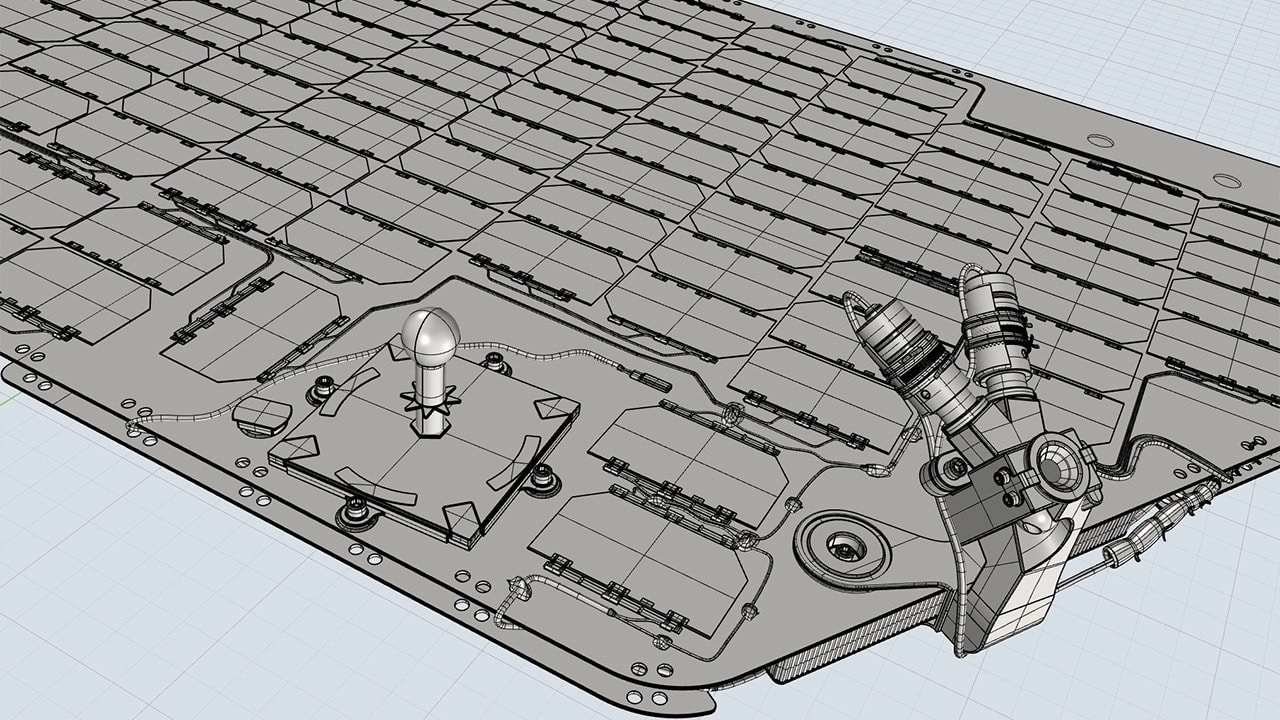 Detail of the Mars Rover calibration target and sundial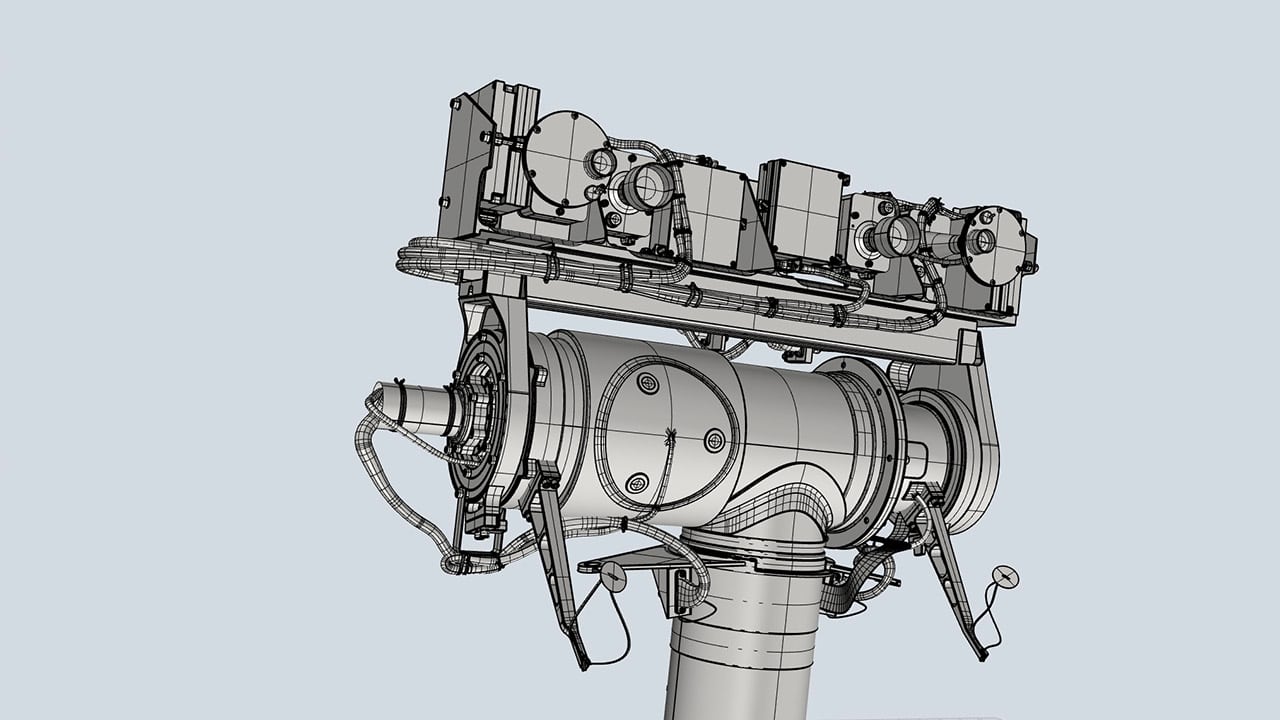 Detail of the Mars Rover camera mast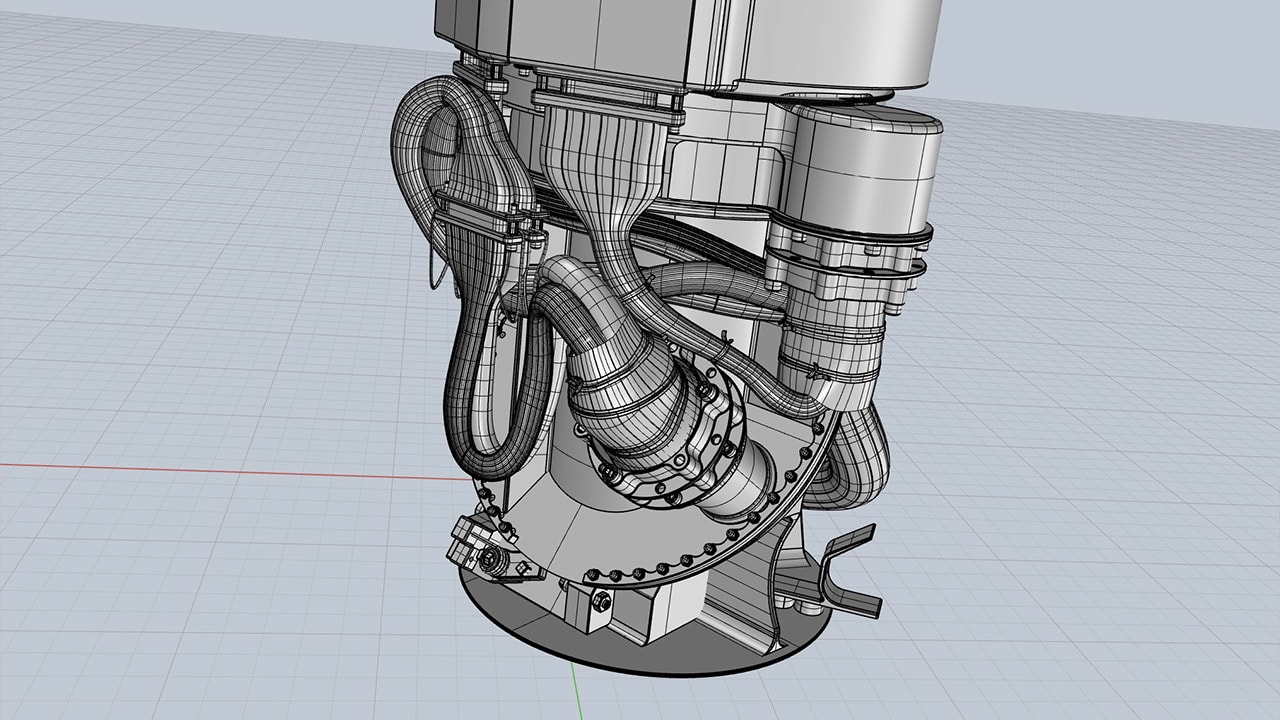 Detail of the Mars Rover mast base
FREQUENTLY ASKED QUESTIONS
c
I am trying to open the file for the first time but it takes too long to open.
In order to reduce the bandwidth required to download the model, the initial download is a small Rhinoceros file - the geometries are saved without any rendered meshes. The first time the file is opened it needs to calculate the meshes.
When rendering some blocks seem to be darker. Is this normal and how can I fix it?
This is a known issue of Rhinoceros, which as of version 6, still hasn't been fixed. When mirroring a block, the object normals are flipped and there's no solution currently for this issue.
You can fix this issue either by exploding the blocks, or by using a third party renderer when creating materials and apply a 2-sided material on the block objects.
Is the Mars Rover 3D model optimized for 3d printing?
The mars rover 3d model is consisted of thousands of objects, many of which are not solids, so it not optimized for 3d printing as a whole, but some parts can be easily tweaked for 3d printing. However, if printed, these parts can only be used for personal use. Consult the license agreement for more information.
Is the Mars Rover 3D model optimized for animation?
Although animating the Mars Rover was not initially intended, objects are clearly separated and grouped while axes of movement and rotation of the objects are clear, so it should be relatively easy to animate.
Can I ask for a refund if the deliverables don't live up to my expectations?
Unfortunately not, so please make sure you feel confident with what you are getting before buying. You can always contact us and request additional information.
Are there any specific hardware requirements for the downloadable files?
Although any system capable of running the required software will be able to handle the files, at least a Quad-core CPU system with 8Gb of RAM is recommended.
When the Rhinoceros version - including materials is available, can I upgrade from the simple, non-material version?
Yes, you can! Please contact us via email so that we can verify your previous purchase and provide a personal discount code.
LICENSE INFORMATION
Before proceeding to buy the model make absolutely sure that you read, understand and agree with the license agreement.